We help you to make clinical processes tangible and efficient.
The industry develops over time and our organizational structures and processes become more imprecise. We advise on how to improve processes and how to support these with appropriate IT technology.
Process analysis and optimization
We help our clients by facilitating the development of optimized To-Be processes from the As-Is state and a gap analysis to improve their clinical data flow and enable clinical trial digitalization. Our consultants provide unbiased input and facilitate the process optimization across organizational departments.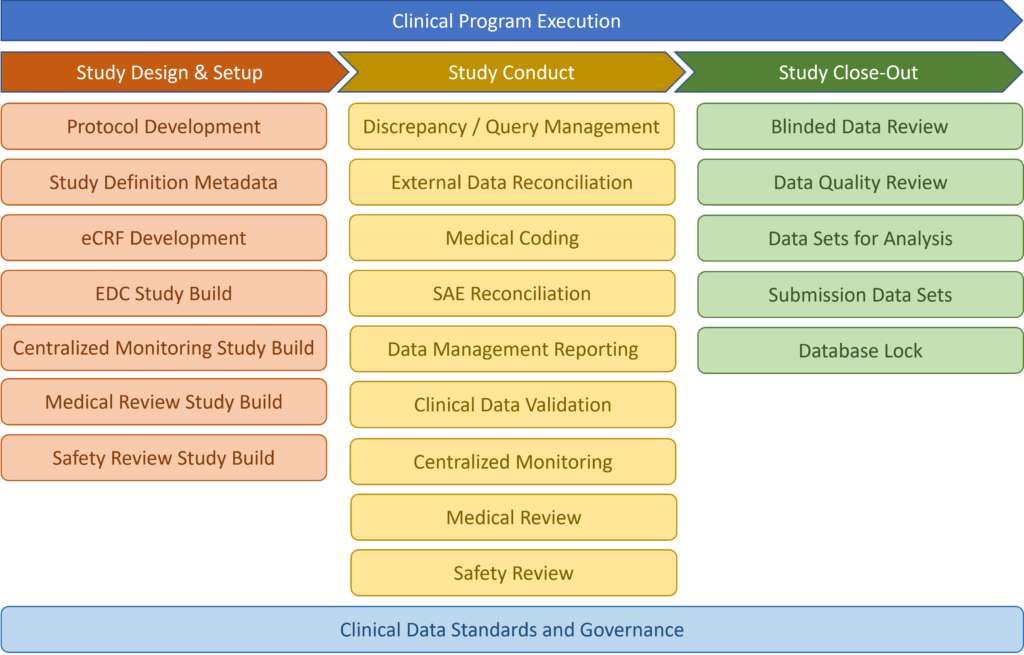 Our consultants always start with the end in mind, because well-designed clinical trials are critical to successful clinical development of drugs, biomarkers and devices that can reach the market and help patients.
Our strategic input spans all phases of clinical development, therapeutic areas, and statistical methods. Let us know your needs!
Digital Clinical Study Protocol
Electronic Data Capture (EDC)
Meta-Data Repository (MDR) systems
Clinical Integration Environment (CIE)
Clinical Data Warehouse (CDW)
All clinical trial information should be recorded, handled and stored in a way that allows its accurate reporting, interpretation and verification. Adherence to this principle will ensure proper adjudication of the trial data and will help with the data collection. If any adverse event occurs during the trial, they need to be documented for detailed evaluation and assessments.
intilaris, has been involved in the numerous projects to optimize data conduct processes and ensure good integration of the clinical development processes, technologies (systems) and streamlined clinical data flow. Optimized processes and data flow will make it easier for investigators and sponsors to collect the results and analyze them.
Study close-out is the act of ensuring that all activities related to the clinical study are appropriately reconciled, recorded and reported at the end of the study. Clinical data collected must be fully cleaned and all discrepancies resolved, before the data and activities are passed onto the statistical analysis and reporting.
We bring in the innovations into this stage of the clinical study execution to ensure streamlined activities, process handover to A&R and automated data transformation for the analysis and visualizations.