A seemingly simple question regarding the organization's clinical data strategy reveals one of the still under-utilized opportunities for many pharma companies to derive more and better value from the treasure trove of collected clinical data assets.
What is your Clinical Data Strategy?
intilaris: Clinical Domain Experts  [ Process | Technology | Data ]
Why is Clinical Data Strategy a must have for data driven research organizations?
Companies that have not built their data strategies and a strong data management and governance organization will either have to catch up quickly or start planning for their exit (Harvard Business Review [1]).
Such a strong statement from the industry is supported by the activities on the ground that reflects the undergoing transformation of the role of the clinical data into a strategic resource. The organizations business models reveal a change in their vision and the future role of data.
One of the critical challenges is in overcoming clinical data fragmentation across functions, processes, and systems. Something that became the end result of decades of isolation of the business processes within silos and data exchange and transformations between them. We are still seeing the consequences of these practices when we try to harmonize and re-use the huge amounts of clinical data collected over decades. These disconnected data flows prevent the end-to-end digital transformation of our processes, as the data FAIR-ness, quality, and standardization are still lagging behind for many of the companies.
Therefore, pharma research organizations must ask themselves an essential question such as – what is our clinical data strategy? Clarity of data strategy provides a data foundation through which the responsibilities and business measures are defined and utilized to deliver future business value.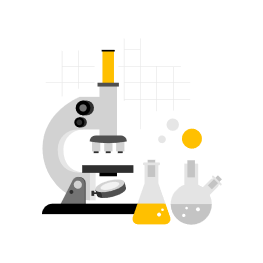 We observe an increasing number of use cases focused on the delivery of future business value by the data and analytics organizations within large pharma companies. These use cases span a broad pallet involving Data Science, Artificial Intelligence, and Machine Learning technologies. However, such initiatives must be accompanied by a robust and clear clinical data strategy connecting and aligning all these good initiatives and use cases to provide a platform from which the infrastructure and resources of the future data-driven processes will be built. Not doing that, we risk isolating these use cases and create new silos of information and processes.
Furthermore, clinical data strategy helps to transform the data requirements into effective actions and roadmaps for the entire organization and to address the increasing regulations related to data requirements on integrity, privacy, and transparency.
What should it encompass?
Different stakeholders have different views and priorities:
Business users and BI teams would like to see better data democratization and having nice visualization tools
Data Managers are focused on better data quality and governance
Information Managers would like to implement better adherence to reference and master data
Data Analysis and Scientists are interested in expanding the use cases for data science, AI/ML
IT is driven by the need for more robust infrastructure, data architecture and components, tools, and catalogues
Your clinical data strategy should articulate how your clinical data will enable and support all of these stakeholders in their goals and ultimately also your overall business strategy.
Practically, data strategy defines capabilities and roadmap to the future data vision by considering the current state of data maturity. At the enterprise level, it provides the framework for data monetization and a foundation that supports and links into business and IT strategy.
From that perspective, two important aspects are to be considered:
Data Value Generation (how do we use data to generate value through data-driven insights and business processes.
Data Foundation (how do we manage the data to generate value through data collection, contextualization and distribution).
So, how do you start engaging the stakeholders to define and build your clinical data strategy? The initial step would require clarity of scope and definition of building blocks.
Below, you will find a few pointers to get you started on your clinical data strategy journey.
Clinical Data Strategy scope:

– Consider all types of data, including unstructured and external data

– Define data domains based on use cases or lighthouse projects

– Evolve your strategy through time-boxed iterations

– Periodically review and refine the strategy

– Establish a KPI driven approach
Building blocks of clinical data strategy:

– Define the motivation for the clinical data strategy through vision, mission, and explain how the clinical data will provide the new business value and contribute to the overall company success.

– Define the key data-related business capabilities to achieve the vision. Address business process digitalization, insights, and decision-making capabilities, as well as digital products and services.

– Describe the expected future culture of the company and mindset of its employees.

– Define and execute the clinical data transformation roadmap, aligned with your strategy.

– Define new ways of working to capture, manage and re-use your clinical data
Data business value: through data products and services, data driven insights and business process excellence.